A repairing lip cream with fresh mint, quickly absorbed to leave lips soft, plumped, and hydrated, diminishing the appearance of fine lines. 
Regular price
$30.00 USD
Sale price
$30.00 USD
Unit price
per
Offer
Get it in time for Christmas
View full details
Organic ingredients
Pregnancy-safe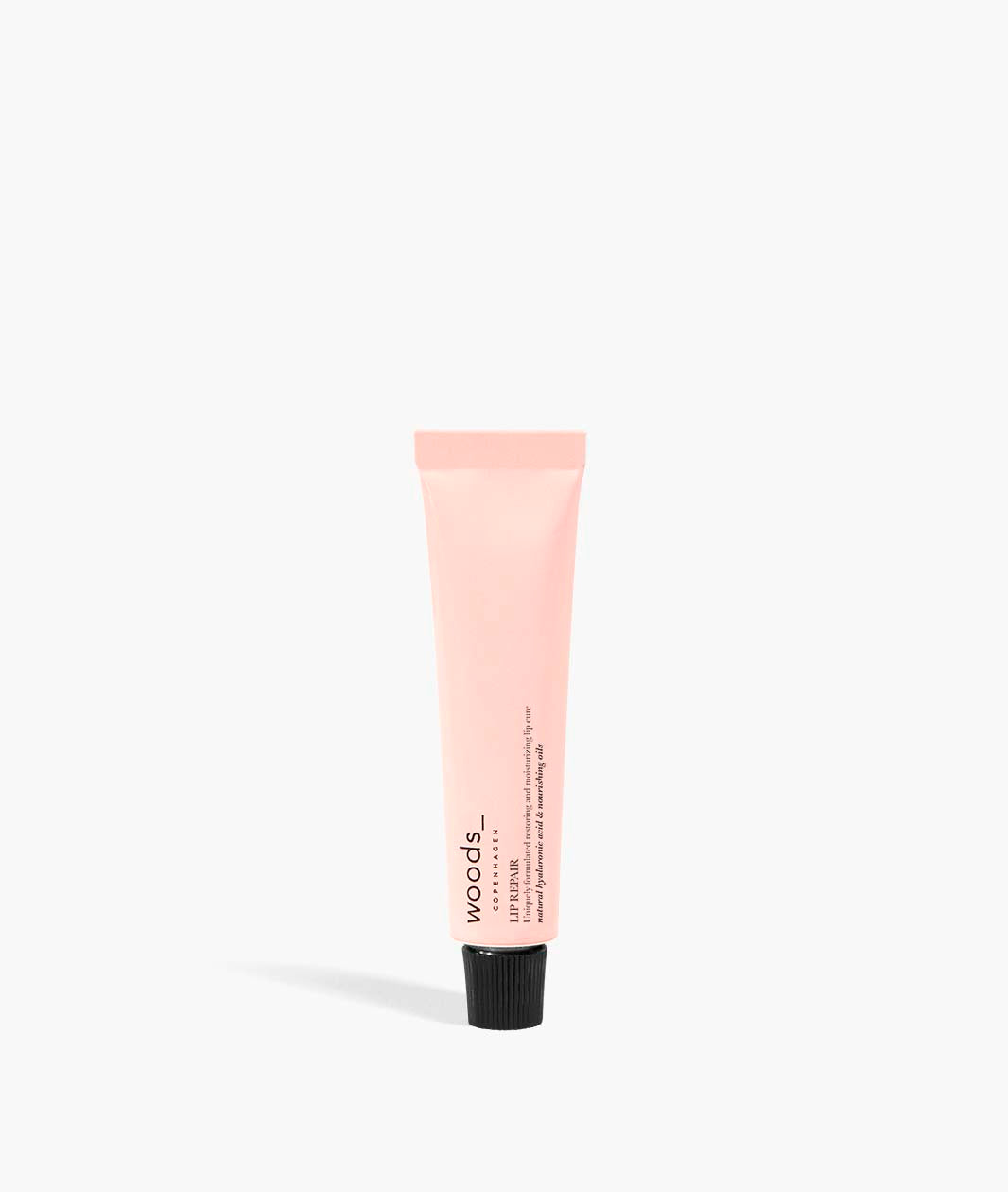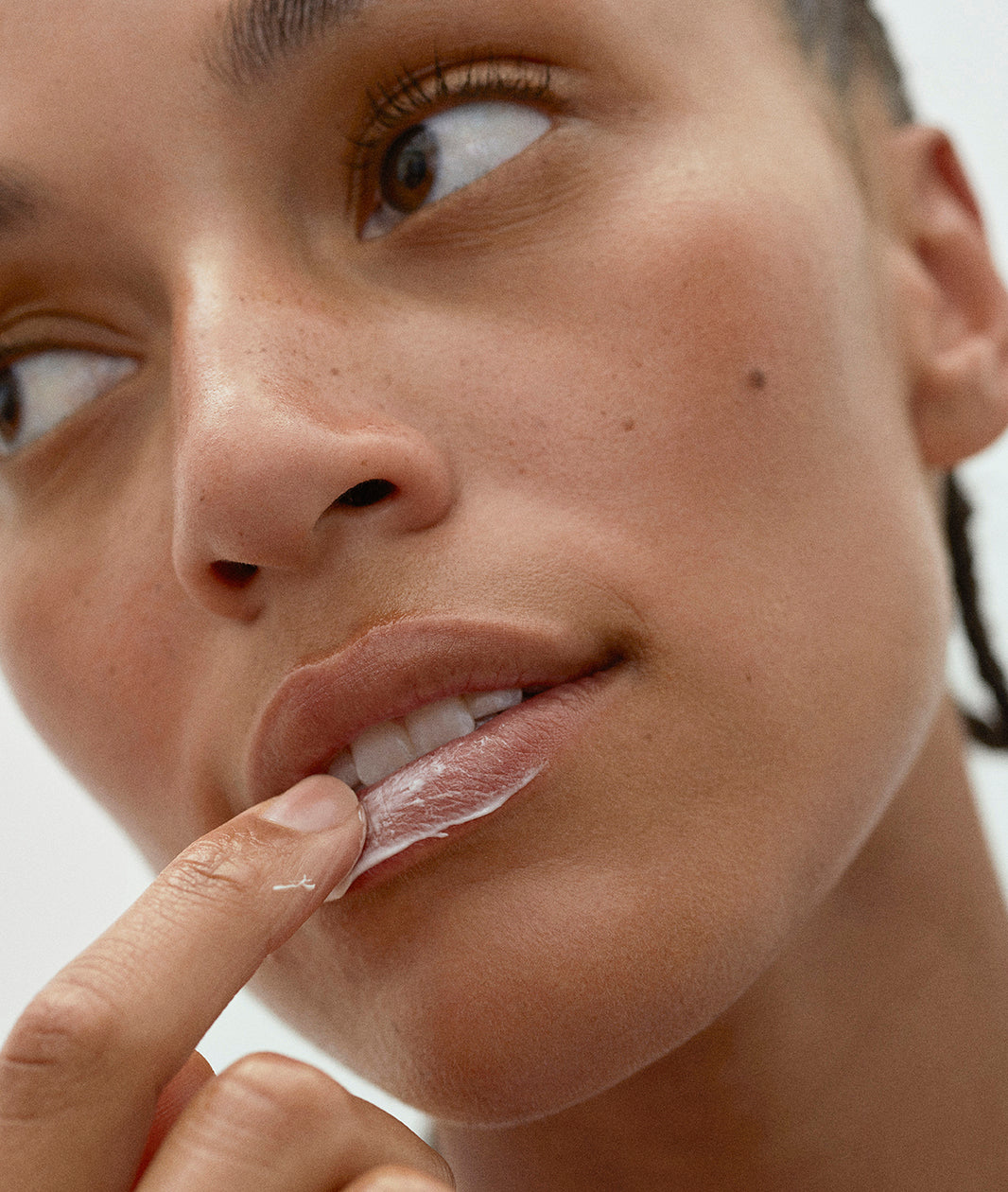 30-DAY SATISFACTION GUARANTEE
We believe that products should give you the results you desire. Therefore, we always offer a full refund on all products returned within 30 days if you aren't 100% satisfied. Click here to learn more. 
100% CO2 compensated shipping - every time
At woods_, we strive to always protect the nature that enriches both our everyday life and our skincare products with essential, nourishing ingredients. Therefore, we've decided to collaborate with the Earth-minded initiative Planet App via Shopify, which makes it possible for our deliveries to be 100% CO2 compensated. Every time.
How it works
Every month, Planet App calculates the total quantity of CO2 emissions generated by our deliveries, after which we donate an equivalent amount for projects that cover the environmental cost of our deliveries, thereby counteracting the emissions and ensuring that our shipping is 100% CO2 neutral. This cooperation gives us the opportunity to reduce our climate footprint while simultaneously supporting planet-friendly projects in woods_' spirit. Of course, this is completely free of charge for you, but it makes a significant difference to the climate and nature that surrounds us.
Where the difference is made
This all sounds great, but how is it possible? We're glad you asked! When supporting Planet App, we also help finance innovative projects such as reforestation and soil storage – a process where a given amount of carbon is extracted from the atmosphere and stored for extended periods of time to reduce pollution. What these initiatives have in common is that they all share one, united goal: To protect the planet, we hold so dear. A goal we commit to as well.

Your part
These small yet powerful steps are what help us secure and preserve our environment and ecosystems with the hope that many generations after us will get to enjoy them.
Therefore, know that when you choose to shop at woods_ copenhagen, you choose planet-friendly skincare, both in the products' natural ingredients and responsible production, but also in their 100% CO2 compensated delivery. So we thank you too. 💙💚
Payment solutions
woods_ copenhagen accepts these following payment solutions:
Mobilepay
Visa/dankort
Free & Easy Returns
It's free & easy to return your products! 
 
Read more here. 
Big lumps and no products on lips
I just bought my lip repair. It comes out in small lumps and when I'm done removing the lumps and flakes on my lips, there's no product on my lips. I'm sure I'm just unlucky, but still annoying:(
Hi dear Sarah

Thank you for taking the time to share your feedback on our Lip Repair.

We sincerely apologize for the unfortunate experience you've had, and we completely understand your frustration.

Similar issues have occured with this specific product due to inadequate blending during manufacturing or/and inaccurate temperature control in the formula mixing process. As a result, the balm may not have a homogenous texture, falling short of the quality we aim to deliver.

We've removed all Lip Repairs from batches with this issue, but if you purchased the product from one of our retailers, it's possible they overlooked withdrawing the affected products and you may have been unlucky to receive a product with a production faulty. Rest assured, the product hasn't gone bad, and you can still use it by warming it up in the palm of your hands before application.

While not ideal, we apologize for any inconvenience. We kindly ask you to reach out to our customer service at info@woodscopenhagen.com with your request and order number, and we'll work on finding a suitable solution for you so you can have a positive experience with this product, that can truly give some impressive results.

Best regards
Anét woods_
Instant repair
Bought it for my children It works magic specially in the winter. It instantly repairs cracked lips.
Hi dear,
Thank you so much for your review on our Lip Repair. We are thrilled to hear about the effect it has had, and that you have experience instant repair on dry and cracked lips.
Lots of love, Sofie Team woods_