SKIN CONCERN
Rosacea/redness
We all flush read from time to time, whether it's due to mood swings, active ingredients, or exercise. But to some, inflammations, irritations, and redness are regular occurrences and the pain and looks of the reactions can affect both their comfort and confidence. Therefore, it's essential to know what causes the flushing skin and how to treat it according to its needs.
A routine tailored for rosacea/red skin
When dealing with skin prone to reaction, a simple routine with nourishing, protective, and strengthening ingredients can make the whole difference (we listed the products in the ideal order for your routine):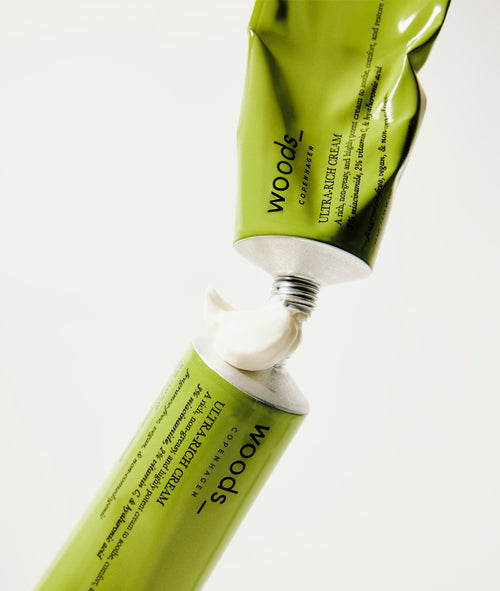 Ultra-Rich Cream
Soak your skin in rich, dense, creamy goodness and enjoy the benefits of antioxidative and collagen-stimulating ingredients. This highly nourishing, moisturizing and non-comedogenic face cream, specifically developed for dry to very dry skin provides optimal care and protection for the skin, leaving the skin barrier soothed, comforted, and restored. 
Plus, the cream is non-glossy and provides a matte, satin-like finish for your skin. 
Daily Foaming Cleanser
A mild, daily foaming cleanser uniquely and carefully formulated with 100% natural cleansing actives to effectively cleanse the skin without stripping it of the natural oils that prevent outbreaks and the feeling of tightness, dryness, and irritation.